Structural Engineer Bristol: Your Trusted Partner for Exceptional Engineering Solutions
Partner with SECalcs to bring your vision to life with structural precision.
Embark on a transformative journey for your project by contacting us today and taking the first step!
Welcome to our Structural Engineering services in Bristol. As a leading provider of engineering solutions, we pride ourselves on delivering exceptional services tailored to meet your specific needs. Whether you're embarking on a residential project or a commercial venture, our team of experienced structural engineers is here to guide you every step of the way.
Our Structural Engineering Services in Bristol
Residential Structural Engineering
Commercial Structural Engineering
Specialized Structural Engineering Services
Why Choose Us as Your Structural Engineer in Bristol
Our Structural Engineering Process in Bristol
We'll start by discussing your project in detail, understanding your vision and requirements. This will allow us to provide a tailored solution that meets your needs.
Our team will then develop a detailed design and plan for your project. We'll conduct structural calculations and create designs that are compliant with building regulations.
Execution and Project Management
Once the design is finalized, we'll oversee the execution of the project, ensuring everything is carriedout according to plan. Our team will manage all aspects of the project, from coordinating with contractors to ensuring quality control.
After the project is completed, we'll conduct a final inspection to ensure everything is up to standard. We also offer aftercare services, providing ongoing support and advice.
Get in Touch with Our Structural Engineer in Bristol
We're here to provide expert structural engineering services in Bristol. Whether you're planning a home extension or a commercial new build, our team is ready to deliver exceptional results. Contact us today to get started.
Want to know more about our services?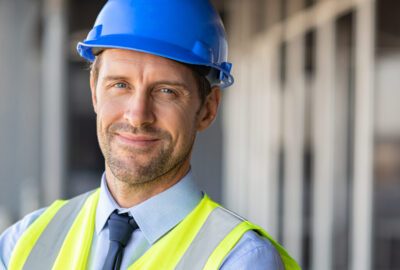 Frequently Asked Questions about Structural Engineering in Bristol
The cost of hiring a structural engineer in the UK can vary depending on the complexity and size of the project. Typically, you can expect to pay between £200 and £500 for a structural engineer's report. For more detailed services, such as full structural surveys or designs, the cost can be higher. We provide a clear and competitive pricing structure, ensuring you understand the costs upfront.
Bristol City Council has a team of structural engineers who oversee public works and infrastructure projects. However, for private residential or commercial projects, you'll need to hire a private structural engineer, like our team here.
When looking for a good structural engineer, consider their qualifications, experience, and reputation. Look for a chartered engineer who has a proven track record in your type of project. Reading reviews and testimonials can also give you an idea of their quality of work. We're proud to be a trusted choice for structural engineering services in Bristol, with a strong reputation for quality and customer satisfaction.
receive reqular updates on the latest tutorials
©2023 Structural Engineer Calcs Ltd