Why Our Structural Engineers are the Best Choice in York
In the bustling city of York, where the blend of historical and modern architecture creates a unique landscape, the need for exceptional structural engineering services is paramount. At SECalcs, we stand out as the premier choice for several compelling reasons:
Local Expertise and Tailored Solutions
Our team, deeply rooted in York and Yorkshire, brings a wealth of local knowledge to every project. This regional insight is crucial in navigating the specific architectural and regulatory landscape of York, ensuring that our designs and solutions are not only effective but also harmoniously integrated into the local environment.
Diverse Project Experience: From York to Leeds and Hull
We've worked on a wide array of projects, from residential extensions in quaint North Yorkshire villages to major commercial developments in bustling areas like Leeds and Harrogate. Our portfolio showcases our versatility and ability to adapt to different scales and types of projects, always delivering excellence.
At the heart of our service philosophy is a commitment to customer satisfaction. We take the time to understand our clients' needs, preferences, and visions, translating them into practical, cost-effective, and aesthetically pleasing engineering solutions.
Testimonials from Satisfied Clients
Our clients' experiences speak volumes about our dedication and expertise. Here's what some of them have to say:
"SECalcs transformed our house extension idea into a beautiful reality. Their attention to detail and understanding of our needs was outstanding." – [Emma Thompson, Homeowner in York]
"For our commercial project in Leeds, SECalcs provided not just engineering solutions but a partnership that helped navigate complex regulatory requirements." – [David Clarkson, Business Development Manager, Leeds]
Professional Affiliations and Certifications
As a testament to our commitment to excellence, we are affiliated with leading industry bodies and hold certifications that reinforce our expertise and adherence to the highest standards in structural engineering.
Comprehensive Structural Engineering Services in York
At SECalcs, we offer a broad spectrum of structural engineering services designed to meet the diverse needs of our clients in York and beyond. Our expertise extends across both residential and commercial sectors, ensuring that no matter the scale or complexity of the project, we have the capability to deliver top-notch solutions.
Residential Engineering Services
Our residential services cater to individual homeowners, property developers, and architects. We understand that each home and extension project carries its own unique set of requirements and challenges. Our services include but are not limited to:
Commercial Engineering Solutions
We extend our expertise to the commercial sector, offering structural engineering services that support the growth and development of businesses in York and surrounding areas. Our services include:
Our Unique Approach to Project Management
What sets us apart in our service delivery is our meticulous approach to project management. We handle every aspect of the structural engineering process, from the initial consultation and detailed planning to the final implementation. Our team works closely with clients, architects, and builders to ensure that every project is executed flawlessly and meets the highest standards of quality and efficiency.
to Structural Engineering in York
At SECalcs, we believe in a systematic, client-focused approach to structural engineering that ensures every project is managed with precision and attention to detail. Our process is designed to provide clarity and confidence to our clients, from the initial consultation through to the completion of the project.
Initial Consultation and Needs Assessment
The journey begins with a thorough understanding of your needs and requirements. Whether you're planning a new build in York, a house extension in North Yorkshire, or a commercial development in Leeds, our initial consultations are aimed at understanding your vision, budget, and specific needs.
Site Evaluation and Feasibility Studies
Our team conducts comprehensive site evaluations and feasibility studies to assess the practicality and potential challenges of your project. This includes a detailed analysis of the site conditions, existing structures, and local planning regulations.
Leveraging our expertise and state-of-the-art tools, we develop detailed designs and plans for your project. Our structural engineers in York work closely with you to ensure that the designs align with your vision while adhering to the highest standards of safety and regulatory compliance.
Leveraging our expertise and state-of-the-art tools, we develop detailed designs and plans for your project. Our structural engineers in York work closely with you to ensure that the designs align with your vision while adhering to the highest standards of safety and regulatory compliance.
Collaboration with Architects and Developers
Collaboration is key to our approach. We work closely with architects, developers, and other stakeholders to ensure that the structural aspects of the project integrate seamlessly with the overall design and functional requirements.
Implementation and Project Oversight
Once the planning phase is complete, our team oversees the implementation of the project. We ensure that every detail of the design is executed with precision, managing the project to meet deadlines, budget constraints, and quality standards.
Final Review and Handover
Upon completion, we conduct a final review to ensure that all aspects of the project meet our stringent quality criteria. The project is then handed over to you, with the assurance of our continued support for any future needs or adjustments.
Commitment to Quality and Compliance in York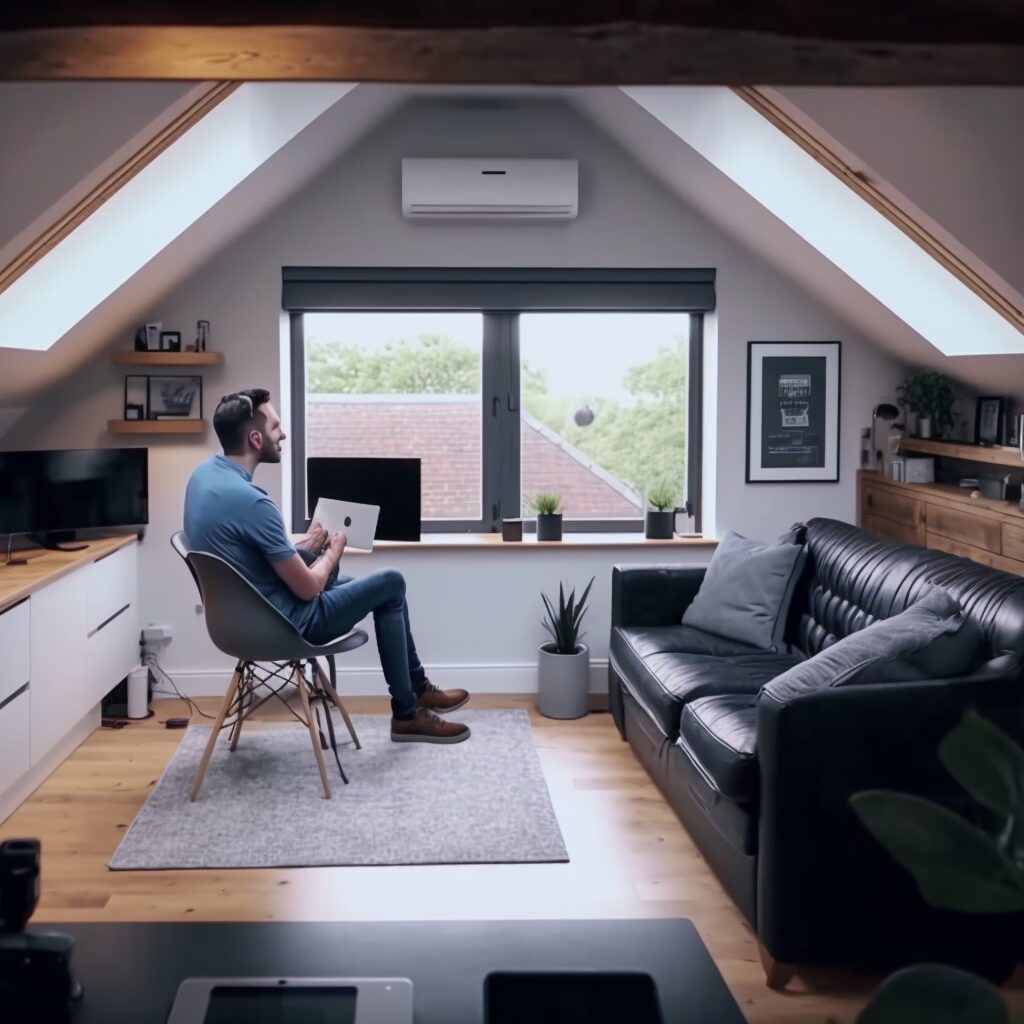 Adherence to Building Regulations and Standards
We strictly adhere to the UK building regulations and standards, with a particular focus on the specific requirements in York and the surrounding areas. Our team stays abreast of the latest updates in building codes and practices, ensuring that our work is always compliant and up to date.
Quality Assurance Processes
Our internal quality assurance processes are rigorous. Each project undergoes multiple layers of review and verification to ensure that every aspect of our work meets our high standards. This meticulous attention to detail translates into structural solutions that are robust, efficient, and sustainable.
Certifications and Professional Affiliations
SECalcs prides itself on being a leader in the field. Our team holds various industry certifications and is actively involved in professional affiliations, such as those outlined by RICS. These certifications represent our ongoing commitment to professional development and excellence in structural engineering.
Client Education and Transparency
We believe in keeping our clients informed and involved throughout the project. This includes educating them about the structural engineering process, the regulations involved, and the rationale behind each decision and design. Transparency is key to building trust and ensuring client satisfaction.
Yorkshire and Beyond: Local and Regional Compliance
While our focus is on serving the York area, our expertise extends across Yorkshire and beyond. We ensure that our solutions are tailored not just to the immediate locality but also consider the broader regional context, be it in Harrogate, Leeds, or other parts of North Yorkshire.
Get in Touch with a Structural Engineer in York Today
Your journey to achieving structural excellence for your project in York begins with a simple step: getting in touch with us at SECalcs. We are here to provide you with the expertise, guidance, and solutions you need for your structural engineering projects.
Whether you have a detailed plan or just an initial idea, our team is ready to assist you. You can reach us through:
Phone: 07359 267907 – Speak directly with our engineering experts.
Email: Info@structuralengineercalcs.com – Send us your queries or project details, and we'll get back to you promptly.
Online Contact Form: Fill out our simple online form on our website, and we'll reach out to you.
Personalized Consultation
We believe in a personalized approach. When you contact us, we arrange a consultation tailored to your specific needs and requirements. This allows us to understand your project in detail and propose the most appropriate and effective solutions.
Collaborative Project Discussion
Our team values collaboration. During the consultation, we encourage an open discussion about your project, ensuring that your vision, concerns, and objectives are fully understood and addressed.
No-Obligation Quotes and Assessments
Understanding the importance of budgeting and planning, we provide no-obligation quotes and initial assessments for your project. This ensures that you have all the necessary information to make informed decisions.
Ongoing Support and Advice
Our relationship with clients goes beyond the completion of a project. We offer ongoing support and advice, ensuring that you have continued access to our expertise for any future modifications or additional projects.